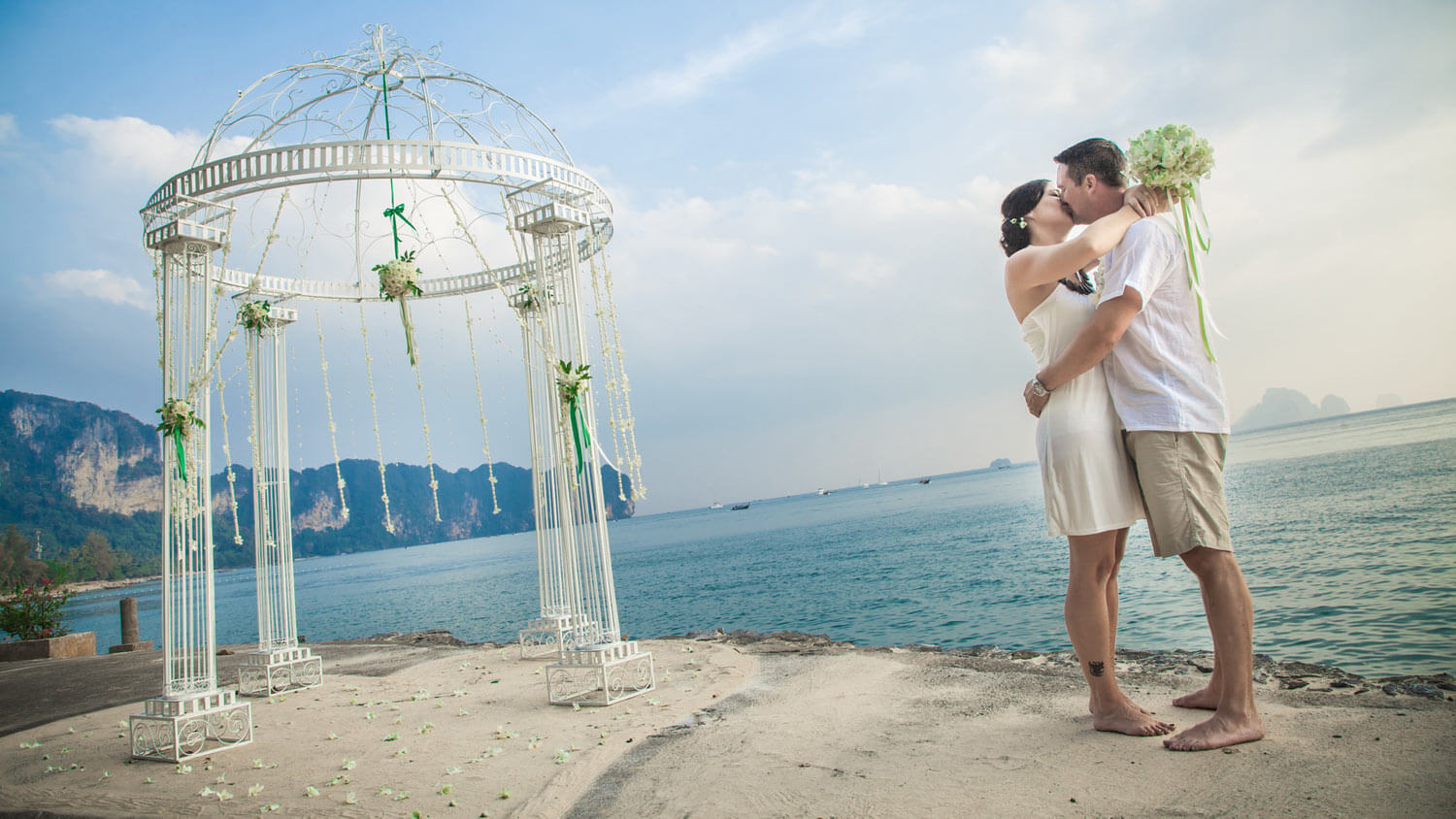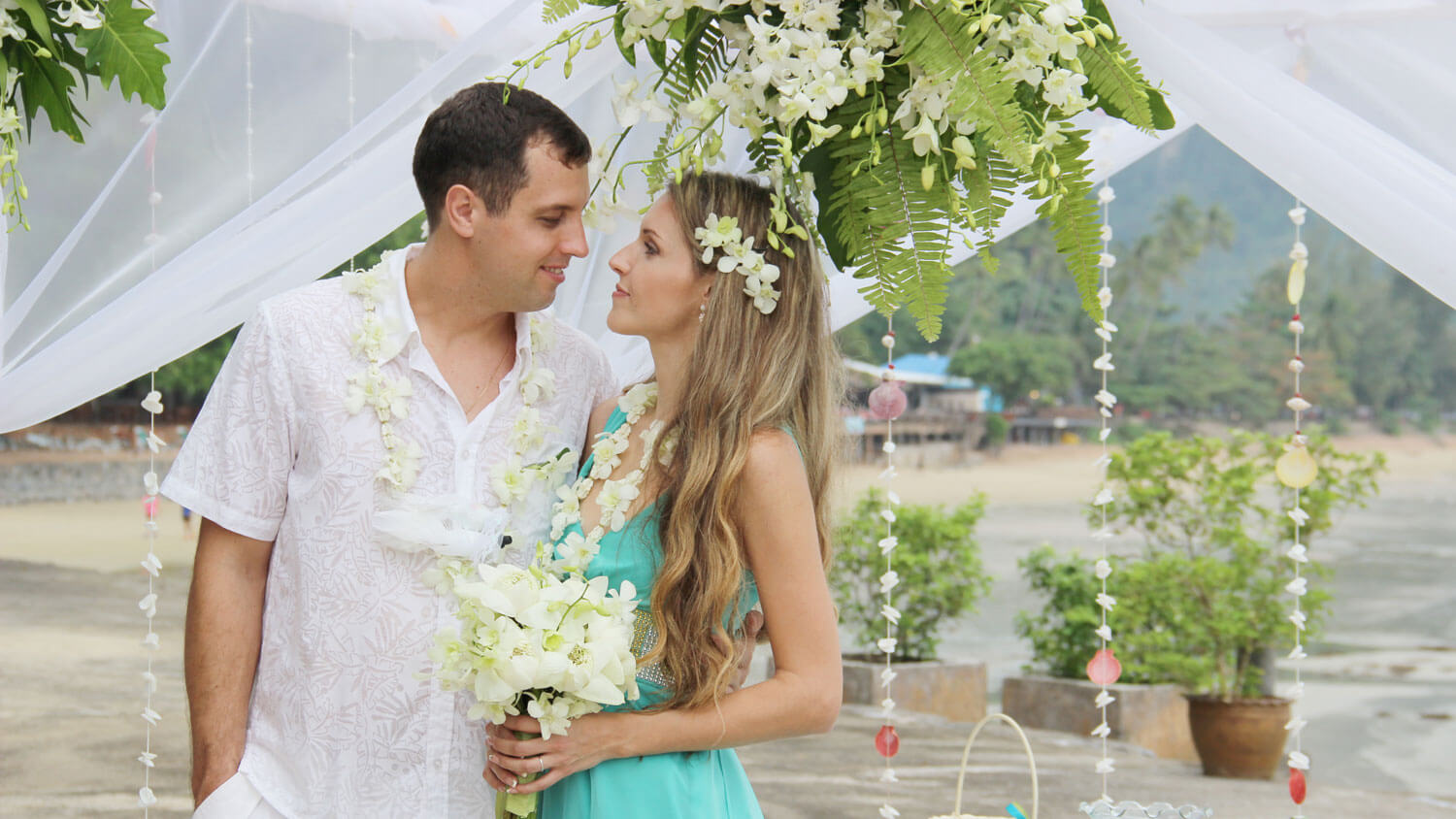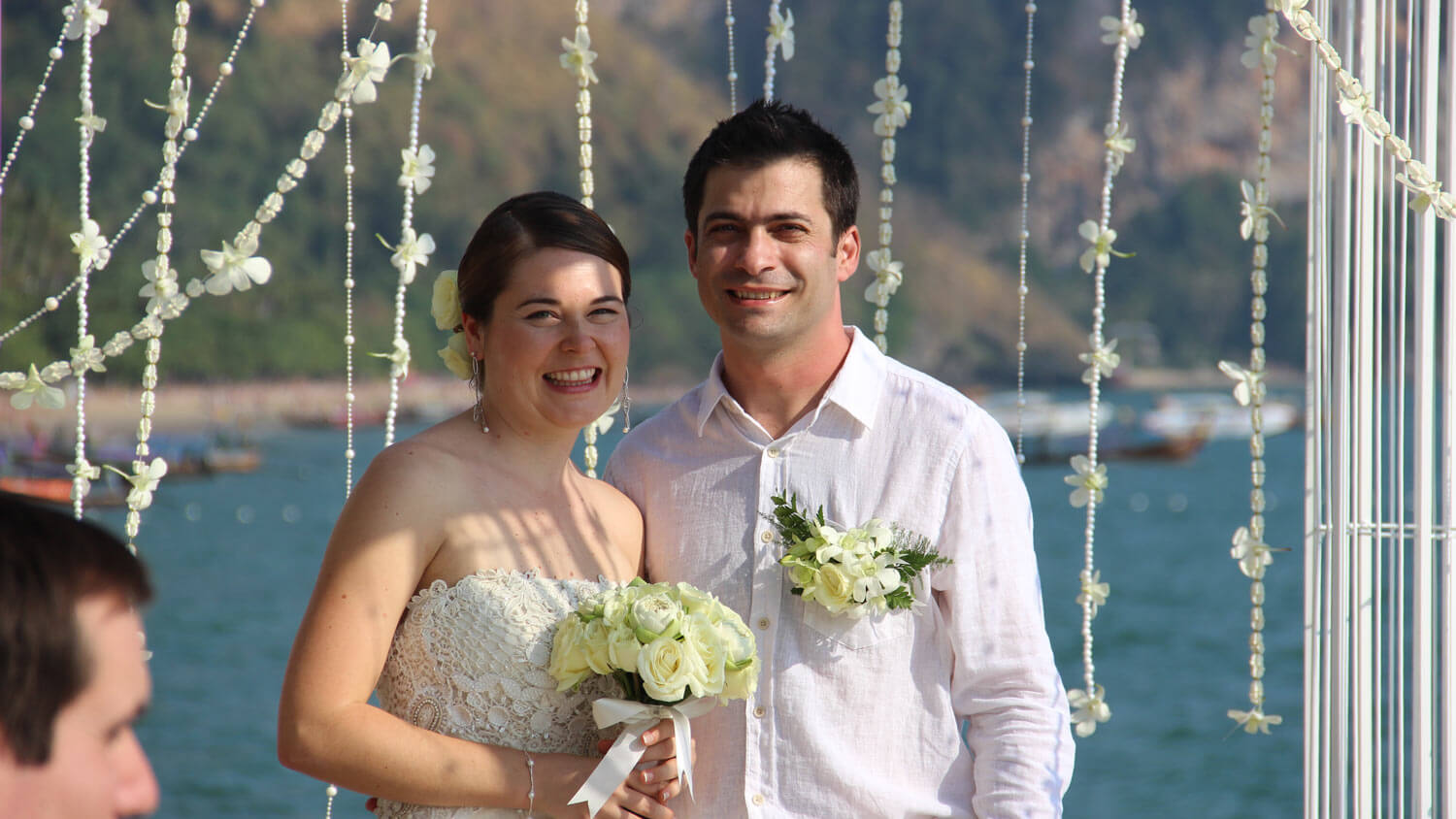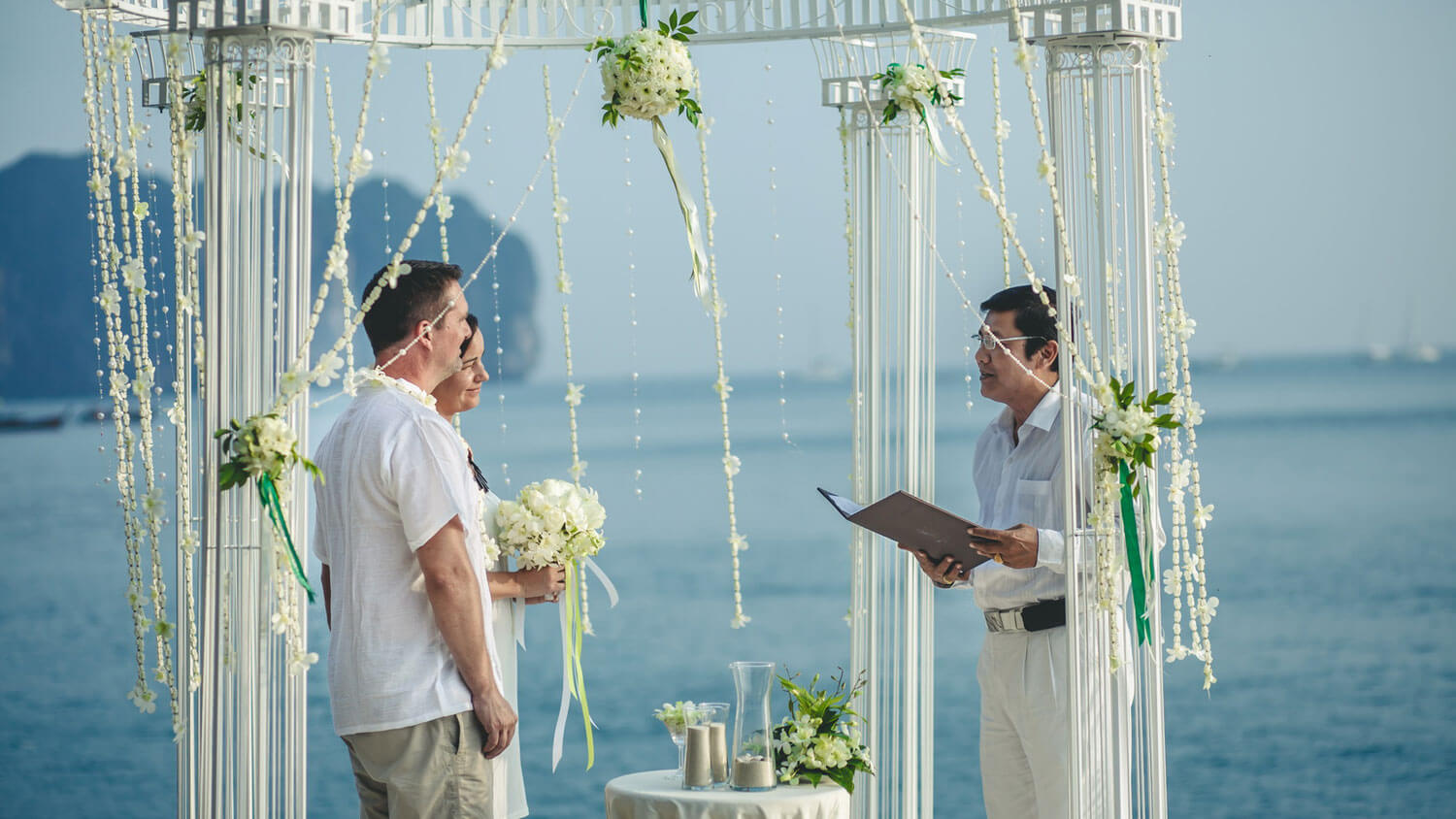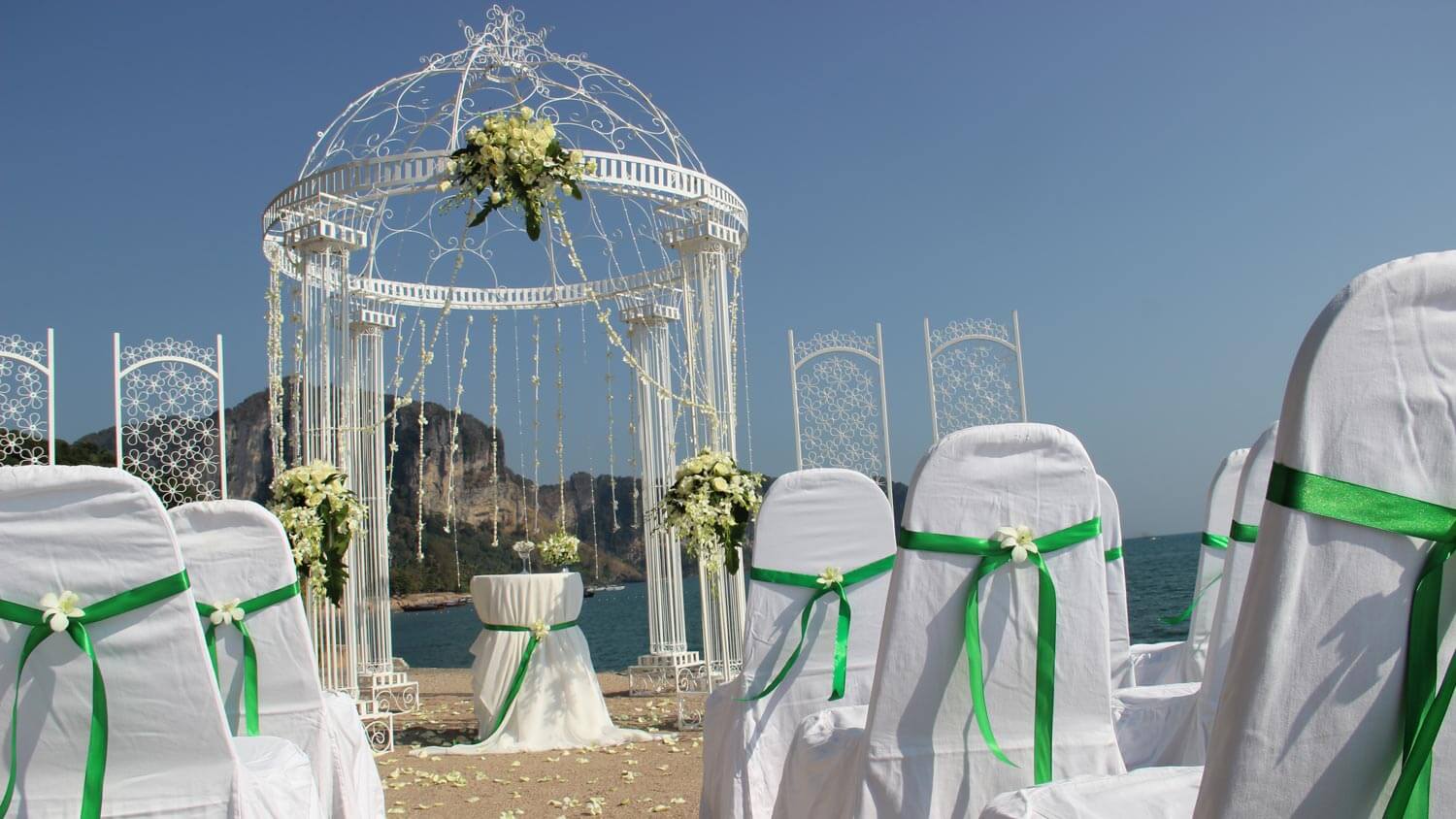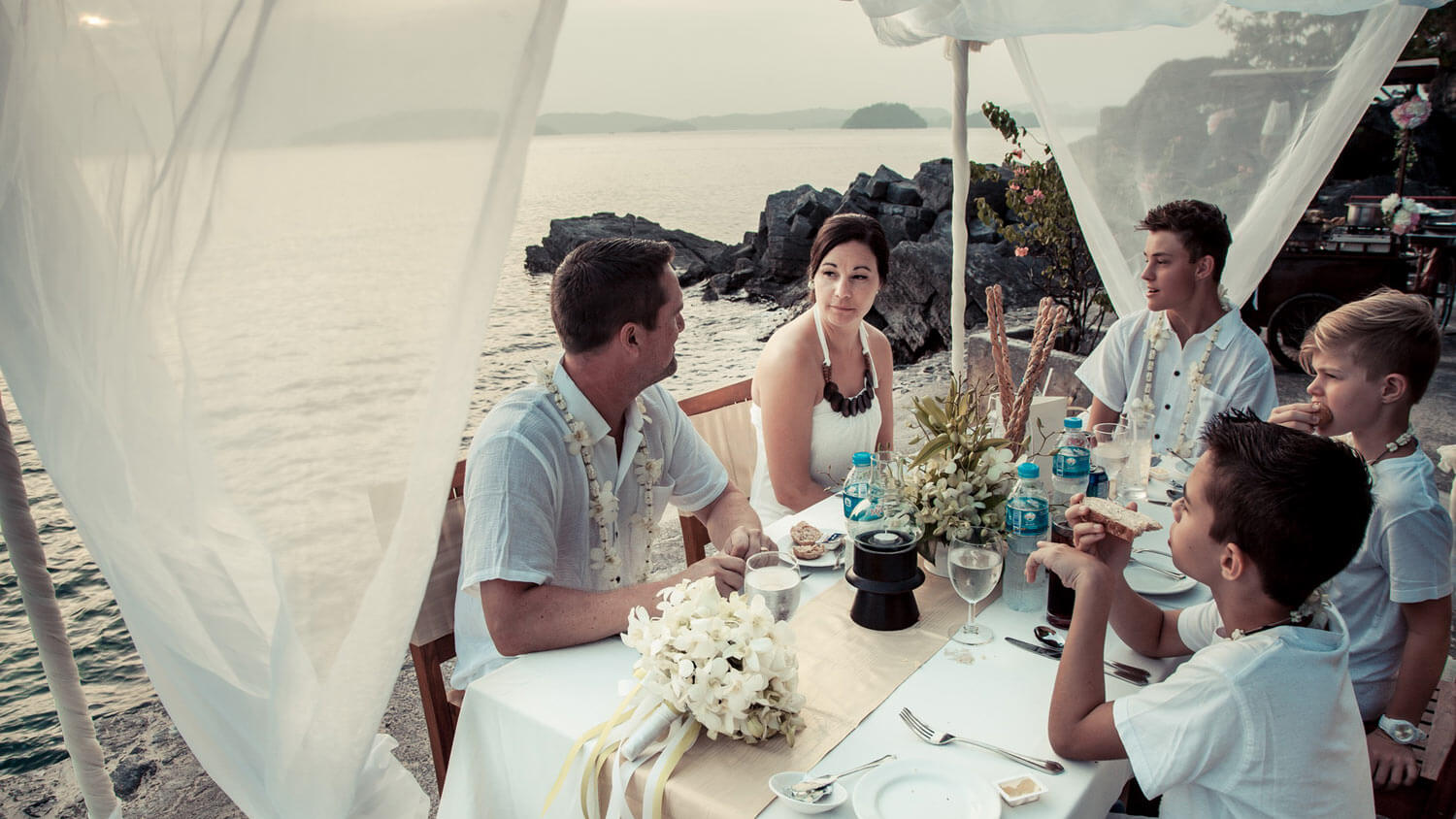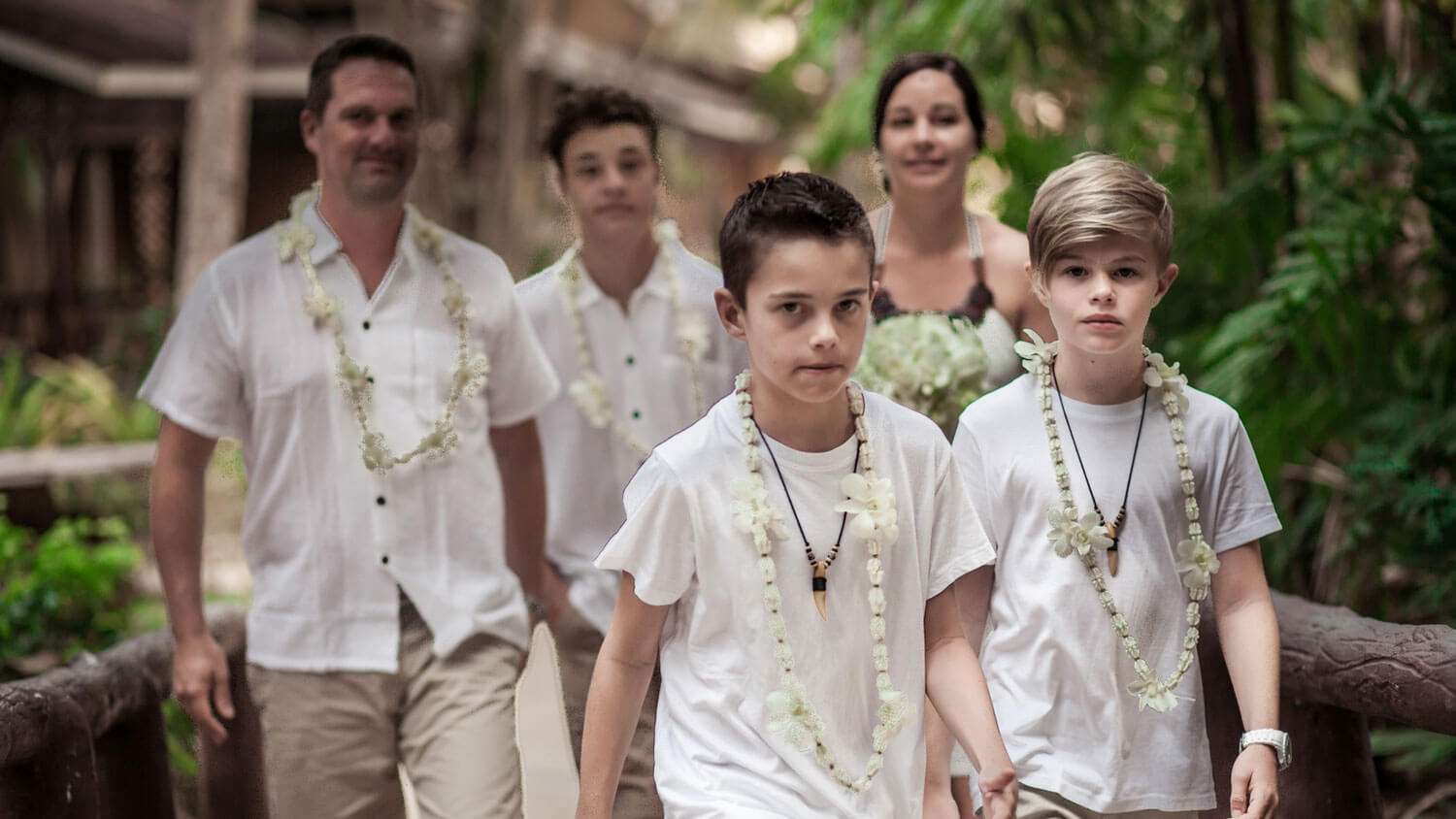 Wedding Service
Krabi Resort is a middle luxury hotel that provides a perfect place for couple to say "I do" among their honor guests and family. Let your imagination fly, all you want to do is the good helping hand . Let our wedding service team tailors your wedding to your specific needs. You can select our location either; indoor in our banquet rooms or outdoor by the beach with our picturesque view of Ao-nang bay.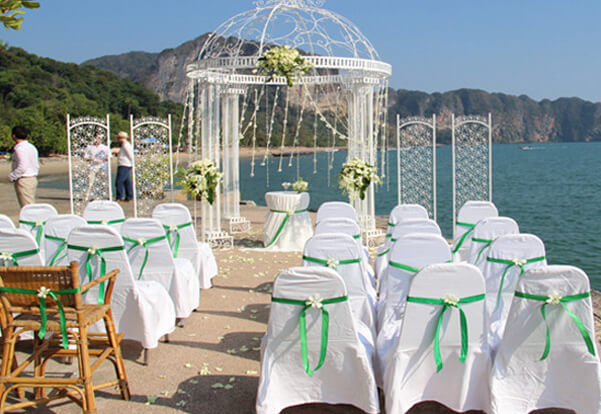 Christian Wedding Ceremony
Pastor stand in front of the altar on the beach and involve of the wedding, while couple walk to the altar an exchange their wedding vows and rings. Follow by the celebration to close the ceremony.
READ MORE
Christian Wedding Ceremony
The ceremony includes:
• Agreement of the Christian ceremony and consultation with our wedding coordinator.
• Regular meeting with our wedding coordinator on all the rituals of the ceremony
• Altar of marriage with all necessary accessories to the ceremony
• Wedding trey (wedding rings)
• Decoration of the Altar and the venue
• Donations to the Pastor
• Floral arrangement in room
• Personal wedding certificate from the resort
• Wedding Bouquet
Price of couple wedding service: THB 39,000++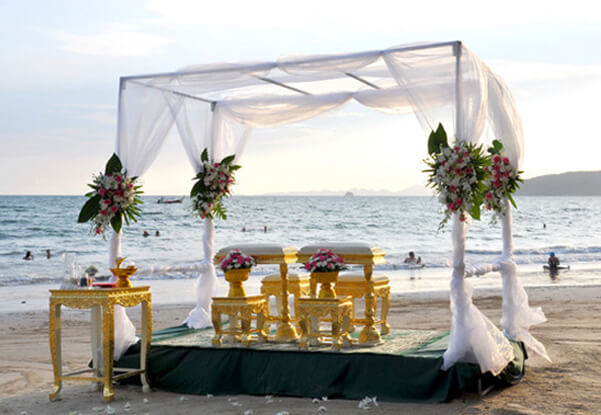 Traditional thai wedding
The Thai traditional wedding is organized in several stages, firstly the blessing from the Buddhist monks, then the exchange of alliances and finally the holy water ceremony.
READ MORE
Traditional Thai Wedding
Buddhist monks involved in the religious ceremony. During the celebration, a sacred thread connects the hands of the bride and groom to the hands of the monks. The monks also bless the assembly with their prayers. At the end of the ceremony, the newlywed couple offers envelopes containing donation to the monk.
The ceremony of holy water:
During the blessing ceremony a cup of water is sacred by the Buddhist monks. For this second ceremony, the guests pour the holy water contained in the shell on to the newly wedding couple hands to wish them happiness, prosperity and longevity.
The ceremony includes:
• Agreement of the Thai ceremony and consultation with our wedding coordinator.
• Regular meeting with our wedding coordinator on all the rituals of the ceremony
• Altar of marriage with all necessary accessories to the ceremony
• Thai personal dressed in traditional Thai costumes
• Traditional Thai flower garlands for the couple
• Flowers tray for the holy water ceremony
• Decoration of the Altar and the venue
• Donations to Buddhist monks
• Bouquet of flowers for Buddhist monks
• Donation for the temple
• Floral arrangement in room
• Personal wedding certificate from the resort
Price of couple wedding service: THB 42,999++ (no.9 is a lucky number in Buddhist)
Photo Gallery